Orthopedic and Sports Acupuncture in Broomfield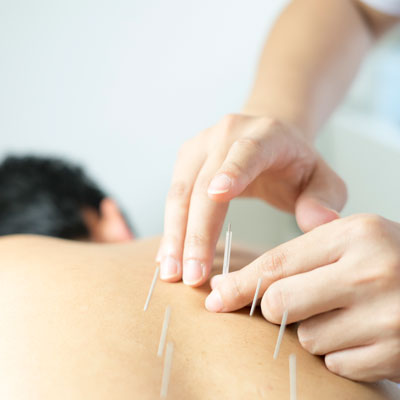 Orthopedic and sports acupuncture works with the trigger and motor points of the muscles, basically tapping into the brain center of those muscles to get them to function correctly.
Shawn Sisneros, MSTOM, L.Ac., is a licensed acupuncturist, board-certified Chinese herbalist, and Human Potential Life Coach. He educates people about the mind-body connection so they understand what's happening when he uses particular therapies.
NEW PATIENTS »

What to Expect
We recommend you wear loose, comfortable attire for access to the body when you come to the practice. Depending on the area, Shawn may ask you to disrobe to your comfort level and drape your body with a sheet. Also, any prior documentation and a current list of medicines and supplements taken may be helpful. Patients should also be well-hydrated and eat something light before their session.
Shawn does a very comprehensive intake process that takes into consideration all the possible systems that can be involved with your current condition and looks at the possibilities of what could be stopping the body's natural healing process. For example, finding out why your twisted ankle is not healing well could be related to your diet, poor sleep habits, excess stress, etc. Knowing the root cause responsible for your condition allows him to address it more thoroughly.
Aftercare is essential, and Shawn instructs his patients to only go at about 50% of their normal activity level, regardless of how good they feel. He uses the analogy of putting $5 of gas in an already low tank and expecting to drive 6 hours down the road—not a good idea. He recommends not to exhaust your body after a session.
Methods and Conditions Treated
Shawn uses various methods to get the best results for his patients, including acupuncture, electro-acupuncture, orthopedic and sports acupuncture, guasha (muscle scraping), cupping, Tui Na, shiatsu, etc. His holistic approach to care considers everything that could be impeding your healing process. Some conditions we work with are
Anxiety
Allergies
Bell's palsy
Depression
Digestive issues
Emotional irregularity
General aches and pain
Headaches
Insomnia
Life transitions
Migraines
Muscular tension and pain
Plantar fasciitis
Sports injuries
Stress
TMJ pain
Trigeminal neuralgia
Vertigo/dizziness
Working in conjunction with the skilled chiropractors at
Discover Chiropractic Broomfield
, Shawn may do a session before or after an adjustment for better and longer-lasting outcomes.
Your Healing Starts Now!
See how acupuncture could help relieve your discomfort and restore your body. Make an appointment today to learn more.
CONTACT US »

Auto Accidents and Personal Injury Broomfield CO | (303) 945-4047